Staff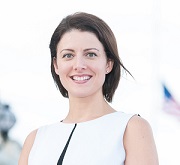 Lynn Abramson, President
labramson[at]cebn.org
Lynn Abramson is the President of the Clean Energy Business Network, leading the CEBN's educational, advocacy, and business support services and representing the network before public and policymaker audiences. She is responsible for the development and execution of the network's strategic plan and facilitating member engagement.
Lynn previously managed the CEBN at its former home in The Pew Charitable Trusts from July 2013 until its transition to the Business Council for Sustainable Energy in May 2017. Lynn has also worked as a senior legislative assistant in the U.S. Senate on energy, natural resources, and transportation policy. She holds a B.A. in Biology from Boston University and a Ph.D. in Marine and Atmospheric Sciences from Stony Brook University.
Lynn also serves on the CEBN Board of Directors.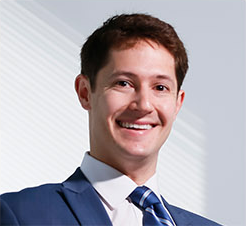 Andy Barnes, Program Manager
abarnes[at]cebn.org
Andy Barnes is the Program Manager for the Clean Energy Business Network, providing support for overall operations and leading the CEBN's communications outreach and events planning. Prior to taking on this role, Andy served as a Policy Associate at the Business Council for Sustainable Energy.
Andy previously interned with the White House Council on Environmental Quality in the Office of Energy and Climate Change. He has also worked as a program fellow for the Solar Foundation and as a research assistant at David Gardiner and Associates, a sustainability consulting firm. Andy holds an M.S. in Environmental Science and M.P.A. degrees from the School of Public and Environmental Affairs at Indiana University and a B.A. in Psychology with a minor in Environmental Social Sciences from the University of Southern California.
Andy also serves as the Corporate Secretary for the CEBN Board of Directors.
Board of Directors 2018-2019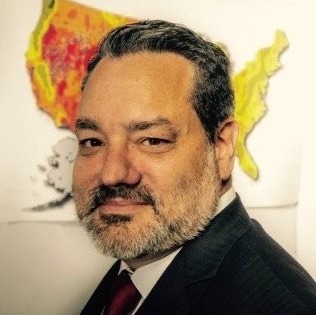 Chairman: James Jackson, Chief Business Development Officer, Thermal Energy Partners
James Jackson serves as Chief Business Development Officer to Thermal Energy Partners (TEP), an Austin, Texas-based geothermal energy developer. After serving as a Navy SEAL for 11 years, Mr. Jackson began his sales career in 1999 to spearhead strategy, business development and marketing initiatives for several technology start-up companies. Mr. Jackson is responsible for the development of TEP's go-to-market approach to Utilities, DoD, Critical Infrastructure, Ports, Industrial/Chemical Plants, Oil & Gas, and Data Center clients.

Prior to joining TEP, Mr. Jackson was Founder of Emergent Global Security, a firm that delivers energy security solutions to critical infrastructure clients. Mr. Jackson fostered relationships with strategic partners, including overseeing the Emergent and Pinkerton security partnership to integrate services and technology solutions for international clients that also included power plants and port projects. Prior to Emergent, Mr. Jackson was a Regional Vice President at Dell Inc.(formerly InSiteOne), where he was instrumental in selling on-site/off-site disaster recovery storage-as-a-service to hospitals nationwide and led a Channel-sales team that far exceeded sales goals to enterprise level facilities.

Prior to his time at Dell, Mr. Jackson served as a sales leader at FUJIFILM Medical Systems USA where he was recognized for being the first to sell products and services to the Department of Defense and the VA. Mr. Jackson is also a Gulf War Veteran and served as a U.S. Navy SEAL throughout the Middle East and Latin America from 1988-1999. Mr. Jackson received a bachelor's degree from St. Mary's University in Multinational Organizations Studies in business and is a graduate of the Defense Language Institute in Monterey, CA.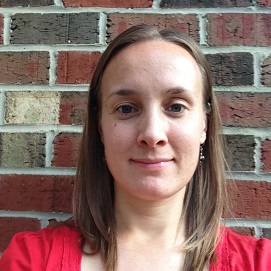 Jen Derstine, Director of Strategy, Policy and Distributor Development, Capstone Turbine Corporation
As Director of Strategy, Policy and Distributor Development at Capstone Turbine Corporation, Jen Derstine leads the company's federal and state policy priorities and manages business development with geographically-exclusive distributors. Capstone Turbine Corporation is a Van Nuys, CA-based manufacturer of microturbine engines for combined heat and power and microgrid applications. Derstine previously served as International Trade Specialist at the U.S. Department of Commerce (DOC) and held earlier positions at the U.S. Chamber of Commerce and Brookings Institution. Derstine holds a B.A. in Political Science from the University of Chicago and M.A. in International Affairs/International Economics from Johns Hopkins University.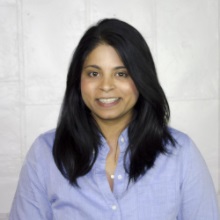 Andrea Sreshta, Co-Founder, LuminAID
Andrea Sreshta is co-founder of Luminaid, a Chicago-based company that innovated solar-powered, inflatable lanterns used in disaster relief and outdoor recreation. The company has been recognized by a number of prestigious institutions, including winning offers from all four sharks on the hit TV series "Shark Tank," securing the Early Stage prize at the Clean Energy Trust's Clean Energy Challenge in Chicago, and receiving a Toyota Mother of Invention award. Sreshta previously worked in and studied design and architecture with an emphasis in project management. She holds a bachelor's degree from Yale University, a Master's in Architecture from Columbia University, and MBA from the University of Chicago Booth School of Business. She is originally from Houston, Texas.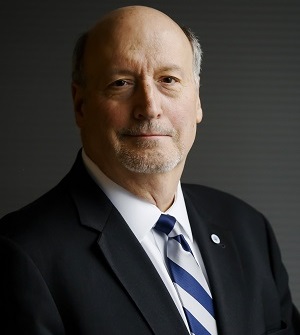 Mark Wagner, Vice President, Government Relations, Johnson Controls
Mark Wagner is Vice President for Government Relations at Johnson Controls, a global leader in energy efficiency for buildings; building automation systems; fire, life, and safety systems; and advanced automotive batteries. Wagner previously served as Special Assistant to the Assistant Secretary of Defense for Economic Security, served as the Executive Director of the Wisconsin Procurement Institute, and worked on the staffs of U.S. Representative Les Aspin, U.S. Senator Birch Bayh, and U.S. Representative John Brademas. Wagner received his B.A. in Political Science from Indiana University and his J.D. from the Indiana University School of Law at Bloomington.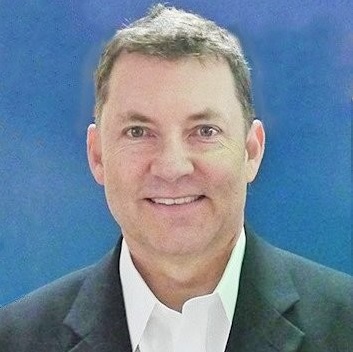 Steve Crout, Independent Consultant
Steve Crout is an independent consultant. He recently served as Vice President for Government Affairs at Qualcomm, a leading developer and innovator of advanced wireless technologies, products and services. Crout was an integral proponent of Qualcomm's innovation of digitally-connected energy products for efficiency and smart cities applications. Crout previously served as Director of Global Government affairs at Motorola, Inc., and as Managing Director of Government Affairs at the American Gas Association. In government, Crout worked as Legislative Director for Rep. Bill Richardson (D-N.M.), and in several positions at the U.S. Department of Energy, including Senior Advisor for Congressional and Intergovernmental Affairs and Associate Director of the Office of Policy. Crout holds a Bachelor's Degree in Economics from Rollins College, and a M.S. in Environmental Sciences and Policy from Johns Hopkins University.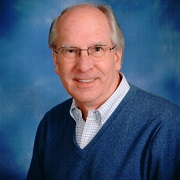 Counsel: Dave Muchow, Managing Partner, Muchowlaw
Dave Muchow is CEBN's and BCSE's General Counsel and Managing Partner of Muchowlaw. Muchow has 30+ years of experience as a corporate lawyer, business consultant, entrepreneur, inventor, and an expert in helping energy companies. He is an Adjunct Assistant Professor for Law, Business, and Entrepreneurship at Georgetown University, and is on boards and counsel to many clean tech and other companies. He previously served in the Department of Justice, Office of Management and Budget, National Security Council, and as a VP of a $1 billion, publicly-traded energy investment firm. Muchow is Co-Editor of Energy Law and Transactions, the 7-volume treatise on energy law and business and holds patents in energy technologies.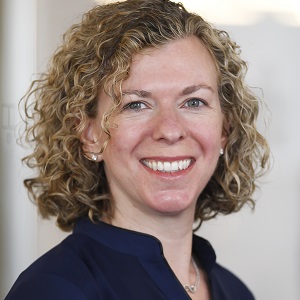 Lisa Jacobson, President, Business Council for Sustainable Energy
Lisa Jacobson serves as the President of the Business Council for Sustainable Energy (BCSE) and manages the day-to-day operations of the organization. Jacobson has advised states and federal policymakers on energy, tax, air quality and climate change issues, and serves as a member of the Department of Energy's State Energy Efficiency steering committee. She has testified before Congress and has represented clean energy industries before the United Nations Framework Convention on Climate Change. Prior to her position with the BCSE, Jacobson was a legislative aide to the U.S. Congress. She holds a Masters degree in International Relations from the London School of Economics and Political Science and a Bachelors degree in Political Science from the University of Vermont.