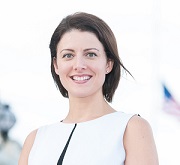 Lynn Abramson, Executive Director
labramson[at]cebn.org
Lynn Abramson is the Executive Director of the Clean Energy Business Network, leading the CEBN's educational, advocacy, and business support services and representing the network before public and policymaker audiences. She is responsible for the development and execution of the network's strategic plan and facilitating member engagement.
Lynn previously managed the CEBN at its former home in The Pew Charitable Trusts from July 2013 until its transition to the Business Council for Sustainable Energy in May 2017. Lynn has also worked as a senior legislative assistant in the U.S. Senate on energy, natural resources, and transportation policy. She holds a B.A. in Biology from Boston University and a Ph.D. in Marine and Atmospheric Sciences from Stony Brook University.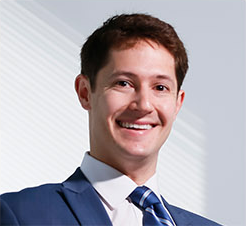 Andy Barnes, Program Manager
abarnes[at]cebn.org
Andy Barnes is the Program Manager for the Clean Energy Business Network, providing support for overall operations and leading the CEBN's communications outreach and events planning. Prior to taking on this role, Andy served as a Policy Associate at the Business Council for Sustainable Energy.
Andy previously interned with the White House Council on Environmental Quality in the Office of Energy and Climate Change. He has also worked as a program fellow for the Solar Foundation and as a research assistant at David Gardiner and Associates, a sustainability consulting firm. Andy holds an M.S. in Environmental Science and M.P.A. degrees from the School of Public and Environmental Affairs at Indiana University and a B.A. in Psychology with a minor in Environmental Social Sciences from the University of Southern California.